Brands You Trust.
What We're Doing to Make an Impact
The Sentinel HD55 is the perfect device for crawl spaces and basements. With an updated compact design and size, this unit could be easily installed in a low-clearance crawl space or tight basement. Don't be fooled by its appearance; it can remove up to 120 pints at saturation (55 PPD at AHAM). Moisture remains the greatest threat to your home's structural integrity. Increased indoor humidity levels could cause the growth of mold and mildew and an increase in dust mites, all of which are known allergens that could cause respiratory problems and asthma. This is why you should invest in a dehumidifier today!
Crawl Space Ventilation Fan
AIR FILTRATION SYSTEM
The most efficient and user-friendly air filtration system to save your workspace
United States
" The company itself is a fantastic company. It's great for ventilation restoration moisture, and you don't want moisture getting into your house. You don't want moisture getting into your garage your storage facility or wherever you may be working that's why this is the best of the best. And it allows you to go ahead and forget the rest, so go ahead you're gonna love it. "
Buy now
Save money and keep a higher profit
Looking for a more robust solution? We now offer various combinations of dehumidifiers at the best price to help you save money and keep higher profits. Find the best Air Dehumidifier deals that fit your budget here.
Wholesale Packs

Customized dehumidification solutions
We proudly claim that we are not only devoted to production but also to R&D and innovation. We can offer customized dehumidification solutions for you or your customers.
OEM Service

Reliable Dehumidifier Supplier & Solution Provider
our high - quality dehumidifiers, for you or your customers.
Operation Center
AlorAir has invested a lot of money into perfecting the layout of overseas warehouses through continuous innovation. Functional services have gradually become a platform integrating warehousing, logistics, returns, packaging and distribution, after-sales maintenance, and collaborative channels. This includes the talent center and other multi-functional, multi-format integrated service bodies.
WYD-NJJW3

300 Cedar Lane Suite B
Edison NJ 08817

WYD-GAJW

1567 S Campus Ave
Ontario CA 91761

HWD-Red Ruby

250 Airport Circle Suite 104
Corona CA 92880

ALORAIR-CHINO

14752 Yorba Ct
Chino CA 91710
New Jersey Sub-Warehouse

Eastern United States

California Sub-Warehouse

Western United States

California Sub-Warehouse

Western United States

California Sub-Warehouse

Western United States
Professional R&D Engineer
Now, the proportion of technicians among the employees exceeds 70%, and the annual R&D investment exceeds 35%, surpassing the industry level, including the development of new products. Innovative development also includes upgrades and iterations of existing product lines.
Professional R&D team to provide customizable dehumidification solutions.

An R&D team of over 50 people, most of whom have worked in the HVAC industry for 10+ years.

The capacity to produce high-quality products in large quantities.
Excellent USA - localized Services
A 24/7 professional service team in the United States that will answer any questions you have. With our patient explanation of pre-sales service, communication, and general knowledge of the site, our dedicated team will give you the best product solutions with quick response times.

Our Expertise Runs Deep
We offer a wide range of products to meet your needs. Our products are designed for easy installation and use. We focus on air moisture control for different industrial and commercial environments, including dehumidifiers, air filtration systems, and crawl space fans. We have set up assembly lines to ensure production and quality control, granting all our dehumidifiers CE, SAA, ETL, SGS, TUV, and Energy Star certifications.
Multifunctional Operation Center
We specialize in the design, engineering, and manufacturing of commercial and industrial dehumidifiers. With warehousing, pre-sales, after-sales, maintenance, and repair services, we strive to provide total quality service for all of our clients. We are committed to delivering the highest quality parts and services possible, as well as providing a responsive and reliable customer service experience. Whether you need help with routine maintenance or emergency repairs, you can count on us for quick action and excellent results.
Why should you trust us?
2023
Energy Star Most Efficient Certification
AlorAir dehumidifiers are ENERGY STAR certified for the highest efficiency and greatest carbon reduction. Not only do these units remove the same amount of water as a comparably sized dehumidifier, but EPA (United States Environmental Protection Agency) studies show that they can save nearly 20% on energy bills compared to non-certified models.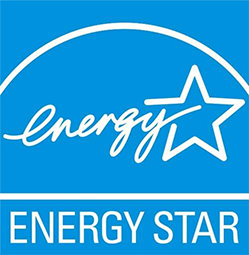 2023
Amazon's Climate Pledge Certification
AlorAir dehumidifiers are certified with the Amazon Climate Pledge Friendly Seal, a commitment that reflects our philosophy of protecting the environment. We use efficient components and materials to build these models to mitigate negative impacts on the environment.
2023
ETL certification
ETL is a Certification Program provided by Intertek, a Nationally Recognized Testing Laboratory (NRTL) accredited by institutes and associations such as ANSI, A2LA, and UKAS. AlorAir dehumidifiers are ETL certified; safety and quality are highly valued at American Products, and we strive to offer and deliver enclosures that meet customer needs.
2023
5 - year warranty service
At AlorAir, we believe in quality customer service, which is why we offer a 5-year warranty and an excellent after-sales service team to answer any questions or concerns. If you have any issues with your AlorAir products, you can contact our local US customer service team directly.
What our customers say

Excellent Services
Excellent USA - localized customer services

Quality Guarantee
All products are under Liability Insurance terms

Ships from USA
Free Local Delivery and Returns

Free & Fast Shipping
3 - 7 business shipping days